How it works!
Be a Hero your way for 30 minutes a day!
Be a Hero by helping people with disability to live their best life.
Challenge yourself to 30 minutes a day of your chosen activity from 1 - 30 September
Sign up, choose your 30 minute activity - Run, swim, cycle, walk, wheel, or choose another activity, challenge yourself, fundraise and Be a Hero your way to help people with disability.
Be a Hero your way
Going solo, taking the challenge on as a team, or competing against your friends, however you choose to complete the challenge, we'll be here to support you all the way.
Go to our Fundraising Toolkit page or sign up to our Be a Hero Facebook group for lots of tips and tricks to help you achieve your 30 minutes a day for 30-day activity goal.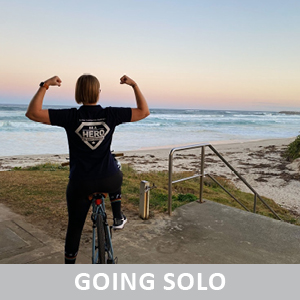 Challenge yourself and reach your
personal activity and fundraising goal.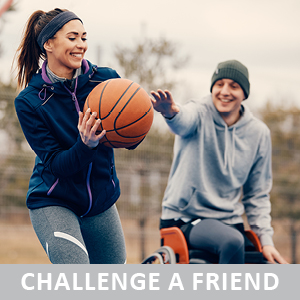 Create a bit of friendly competition,
motivate each other to reach your goals.
Gather the team together and
smash your team fundraising target!
Why we need Heroes
We believe that everyone deserves to live their best lives.
The Be a Hero challenge is held each September to raise urgently needed funds for Spinal Cord Injuries Australia's NeuroMoves, our exercise and therapy service that helps people with disability to achieve their health, mobility and independence goals.
People like Wednesday and so many others across Australia who are achieving goals that most take for granted, but which are profound and life-empowering for people with disability.
View video of Wednesdays progress.