Skip to main content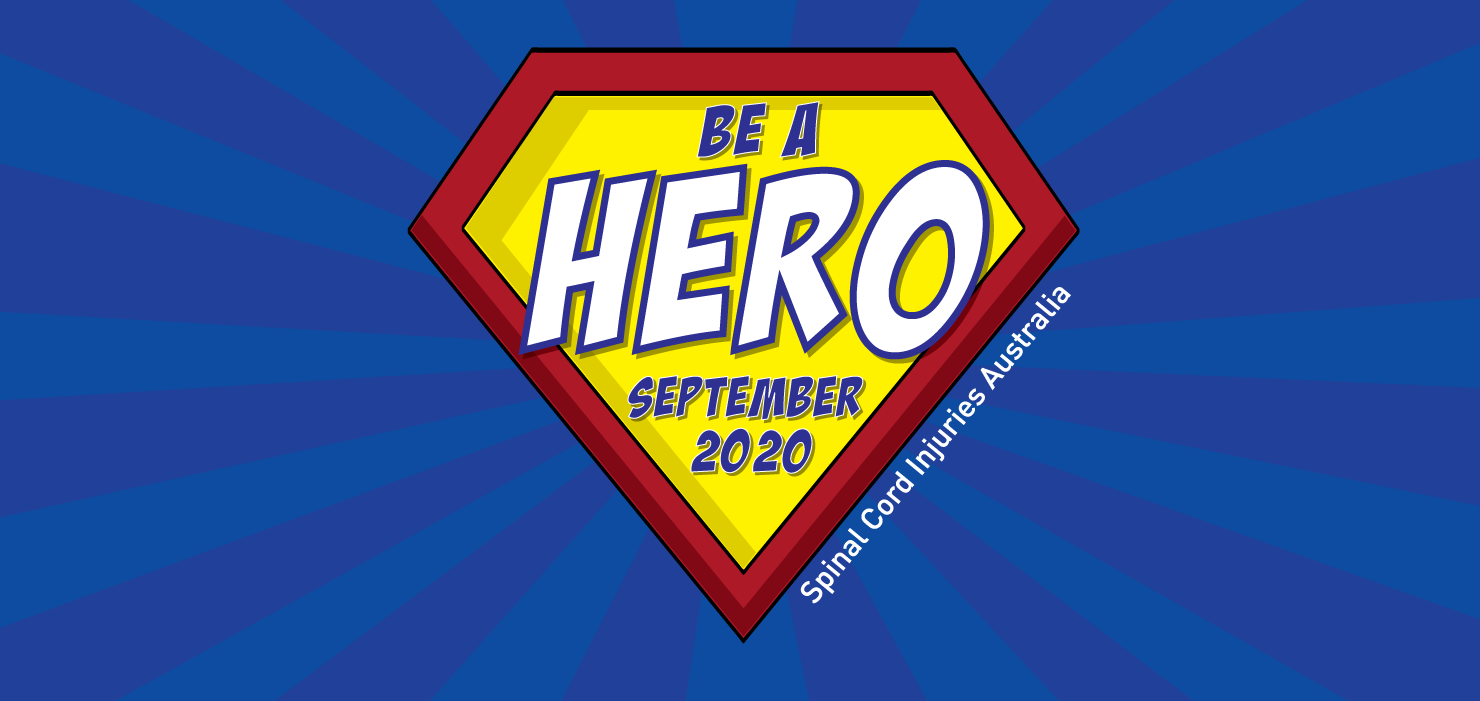 Why we need heroes
We need heroes to help people living with a disability.
You can Be a Hero this September by supporting Spinal Cord Injuries Australia's national exercise rehabilitation program, NeuroMoves. This highly specialised exercise therapy service has been helping people to do more than they ever thought they could even during the COVID-19 lockdown.
At NeuroMoves nothing is set in concrete and we believe anything is possible. We listen to everyone's individual goals and aspirations and use all our resources to try and make these a reality. Whether it is being able to stand for an important celebration or hold a drink at the pub with friends, NeuroMoves will strive to make this happen.
To do this, it is vital that we have the right equipment, and with your generosity, we will be closer to meeting our equipment needs.
Be a Hero and fundraise for life changing equipment so more people can reach their goals and live the life they choose. 
About
How far will you go for Spinal Cord Injuries Australia this September?
We are dedicating the entire month to supporting people with a spinal cord injury and other neurological conditions.
We are asking you to be a hero for the month and set yourself a physical challenge to go the distance and clock up as many KMs or reps as you can during September. 
Be a Hero this month and go the distance to help others achieve tomorrow!
Get Creative and be a hero your way!
You can participate in many activities, which can be converted into KM – it is your choice what you do but here are some ideas:            
           
20 Push ups = 1km
20 Chin ups = 1km
20 Sit ups = 1km
10 Minutes soccer/rugby/AFL = 1km
10 Minutes wheelchair basketball/netball/rugby/tennis = 1km
1) Set yourself a distance goal
How far are you aiming to go this September?
2) Decide on what you will do to go the distance
Wheel, swim, run, cycle ….. the choice is all yours.
3) Create a fundraising page and spread the word
Tell everyone what you are doing and why.
4) Go the distance
Make sure you track your achievements and add them to your page so everyone can see.
Don't want to do it alone? Then why not join or create a team page!
Become a hero and create your page